COOKALONG WITH COLLEAGUES & CLIENTS
Bring people together, boost morale or say thank you with a Cookaway Cookalong.
Your colleagues or clients each receive a Cookaway recipe box, and you schedule a time to cook and eat the same menu together on a group video call. It's fun, collaborative and a great way to get the team together when they can't be together in real life.
A COOKALONG IS PERFECT FOR
Team building events

Christmas parties

Summer parties
Team celebrations

Thank you events

Client entertaining
A really delicious meal ordered for our staff 'day in'. Easy to follow instructions yummy end result!
RUTH, VIA TRUSTPILOT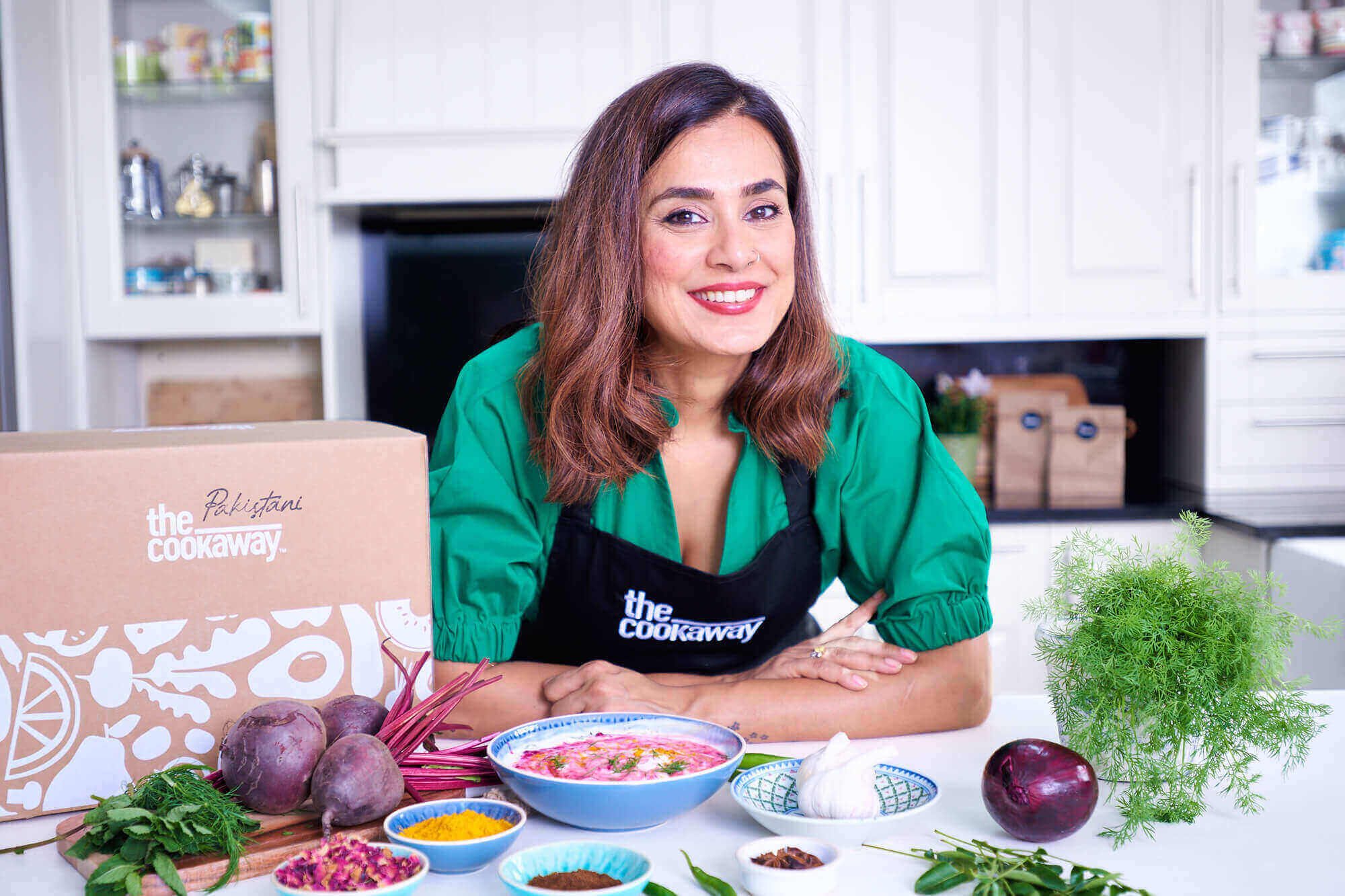 Invite a Cookaway Chef to Host your Cookalong
To make your Cookalong a really special occasion, we can arrange for one of our expert Cookaway Chefs to join your event live online.
They'll talk your party through the recipes step-by-step, share fascinating knowledge about their cuisine and answer any questions that crop up along the way.
COOKALONG WITH COLLEAGUES & CLIENTS FAQS
A Cookalong is free, if you host it yourself. You only pay for the cost of the boxes you order. If you would like a Cookaway Chef to host your event, there will be an additional charge. Please contact us to discuss availability and prices.
If you are buying the boxes on behalf of your group, please contact us using the form above to make the arrangements, and we will process your order for you. You'll need to supply us with the delivery addresses for your participants. Please see our privacy policy which explains how we handle that data.
Yes, in which case just agree a menu and delivery date with your group, and they can all place their own orders directly through our website.
Every box contains one meal for either 2 or 4 people, so your participants will be able to share their food with the people they live with.
If your Cookalong is hosted by a Chef you'll need to cook the same menu so that you can all follow the same instructions and share your experience. However, we can adapt your chosen menu for vegetarian or other dietary requirements, so everyone can enjoy it. Otherwise, feel free to order whatever you like and compare notes.
If you are hosting your own Cookalong, you can use Zoom or whichever video conferencing platform you prefer. If we are hosting with a Cookaway Chef, we will use Zoom Video Conferencing or Webinar depending on your privacy preferences.
Full instructions for preparing the recipes will be included in the box. If a Cookaway Chef is hosting your Cookalong, we'll also send you a prep sheet for your specific menu in advance.
Yes, if you'd like to add a gift, wine, chocolates, cheese or other surprise to your box, we can arrange or source this for you, just ask.