COOKALONG
At the Cookaway we are passionate about exploring, cooking and sharing great food, which is why we have created an entertaining series of online Cookalongs hosted by our expert chefs, that really bring the Cookaway experience to life.
Simply pick the Cookaway Live that you would like to attend, order a box for the event date listed, and you will receive everything you need to participate.
Or if you fancy hosting your own cookalong, it's easy to organise, simply pick and order a menu and each of you will receive a Cookaway recipe box, with everything you need to cook and eat the same menu together over a video call. You can even add wine or chocolates to make it a real treat!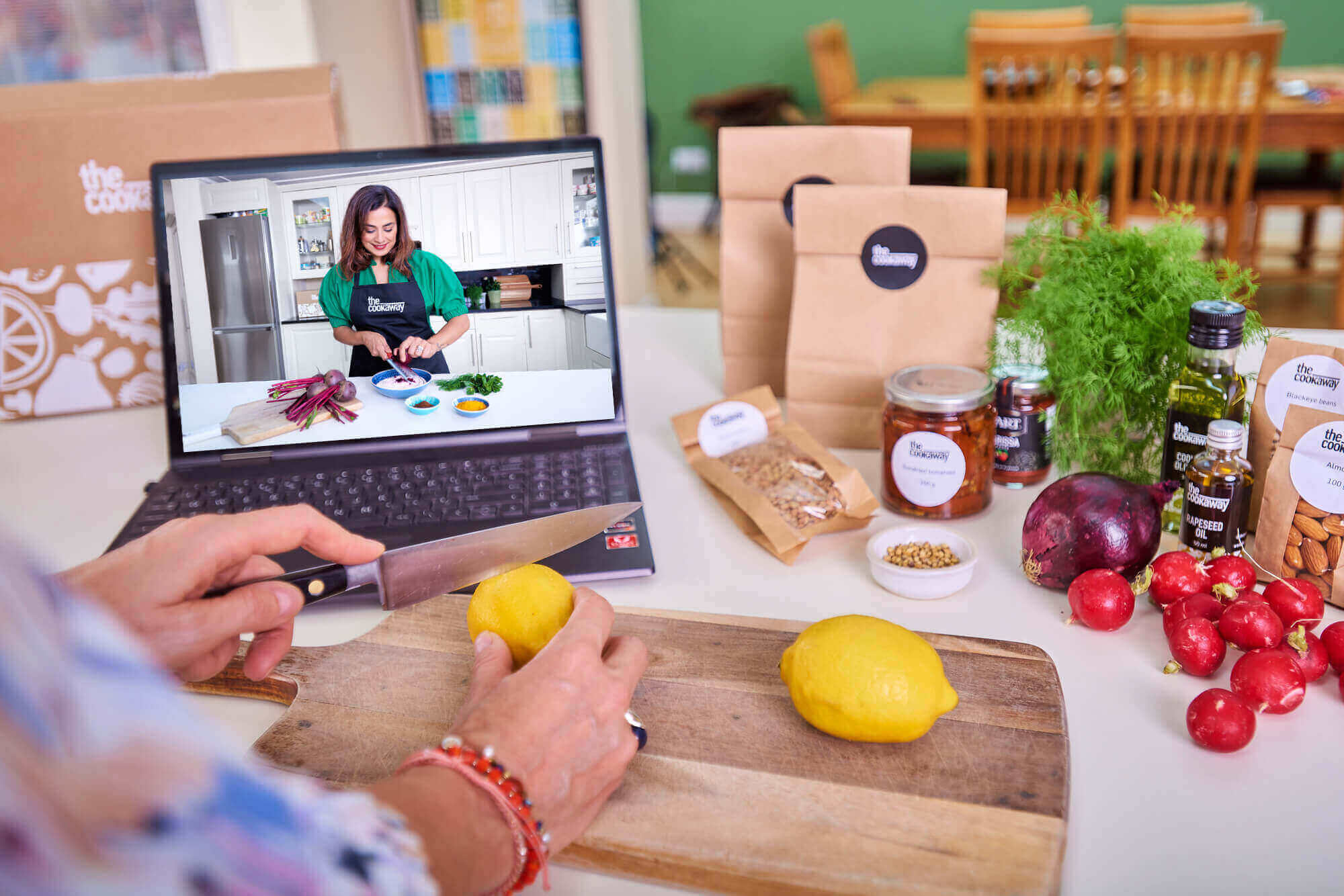 Join a Cookaway Live
Learn new skills as you cook alongside the expert Chef who created your menu.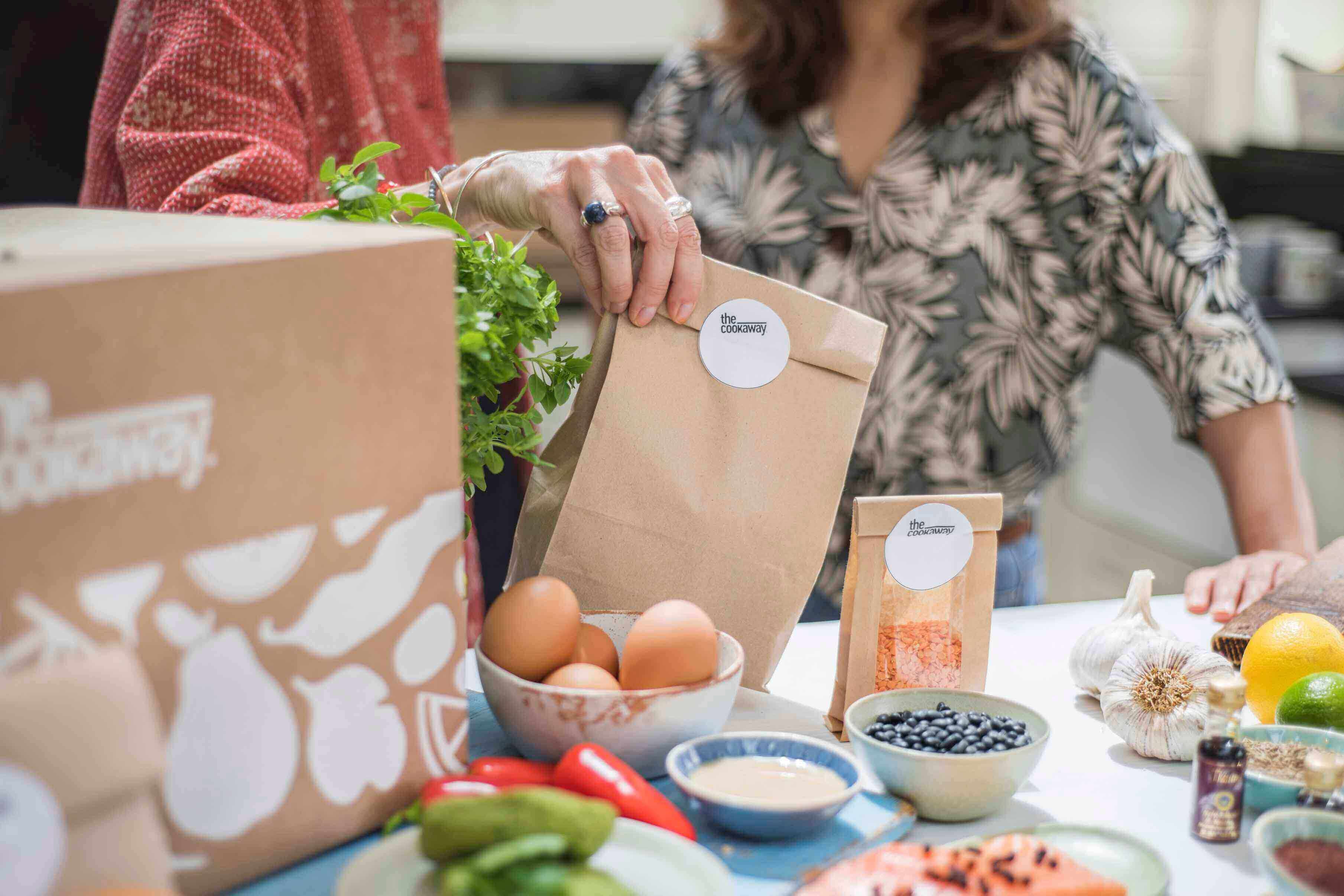 Cookalong with Family & Friends
Get the gang together online to chat, chop, giggle, sizzle and eat.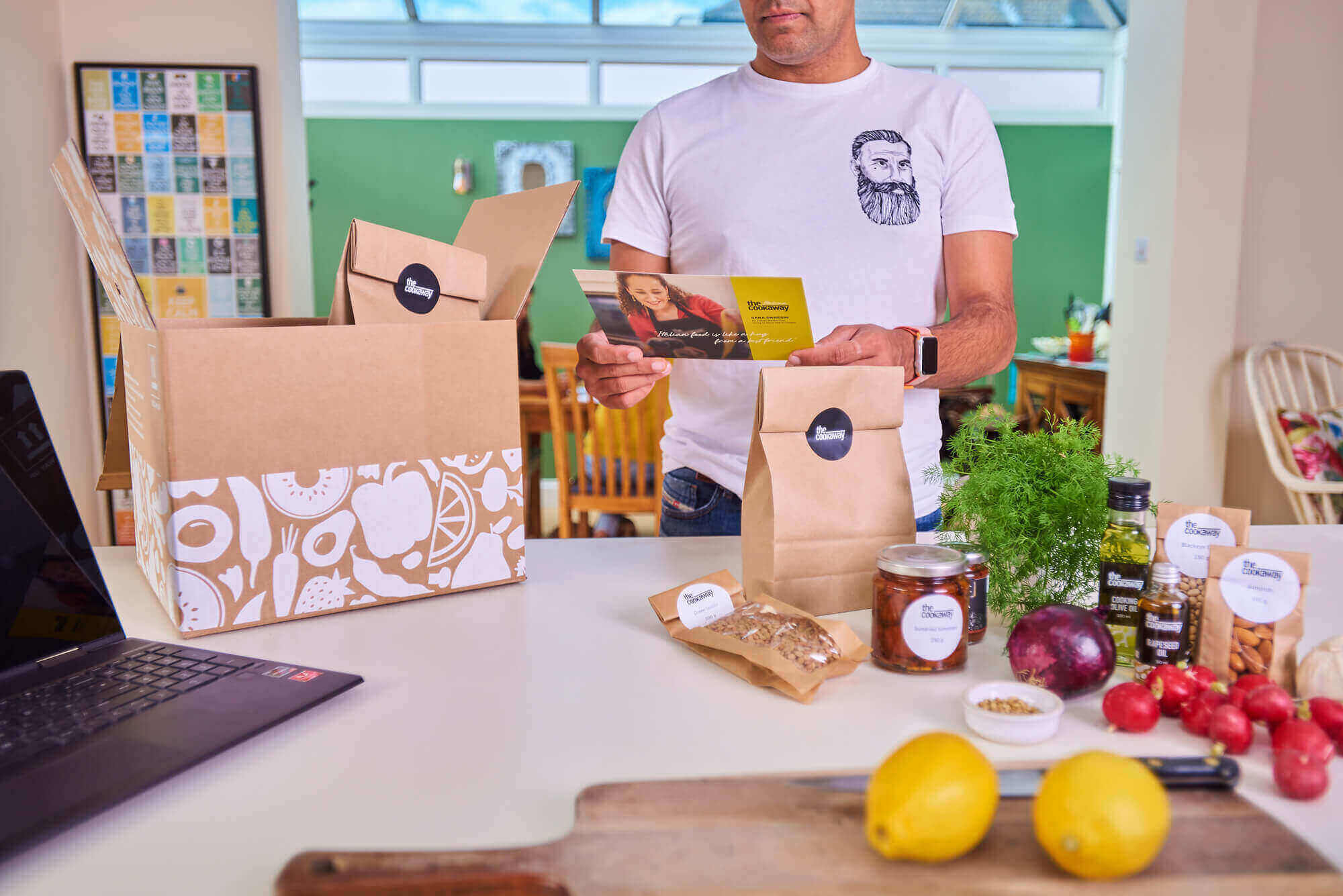 Cookalong with Colleagues & Clients
Give your team some well deserved down time with a morale-boosting experience.