Best Traditional Spanish Christmas Foods
My Favourite Traditional Spanish Christmas Foods by Spanish Cookaway Chef, Claire Hutchings.
The best traditional Spanish Christmas foods are the simplest. I love cooking Christmas treats at this time of the year. Usually, I start my Christmas cake in November to give it a good month or more to be fed and mature. I really love Christmas traditions, and for me there's nothing better than a homemade traditional mince pie with brandy cream!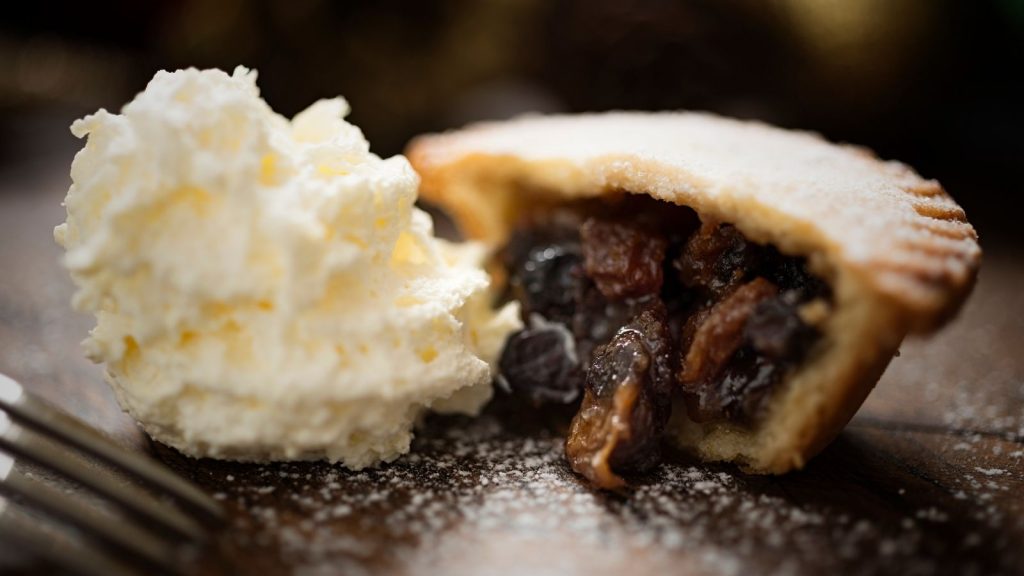 traditional christmas foods
For me, it's very important to use suet and make your own lard for the pastry. I also think it's fundamental to make your own candied fruits. I really cannot say enough how different and delicious these are compared to a shop bought mince pies, or even shop bought mincemeat! It is well worth the time and effort.
As I live in Spain and spend most of my Christmases here, I submerge myself into Spanish traditions. We have our main feast on Christmas Eve and celebrations typically start with freshly slice Iberian ham, caved straight of the bone.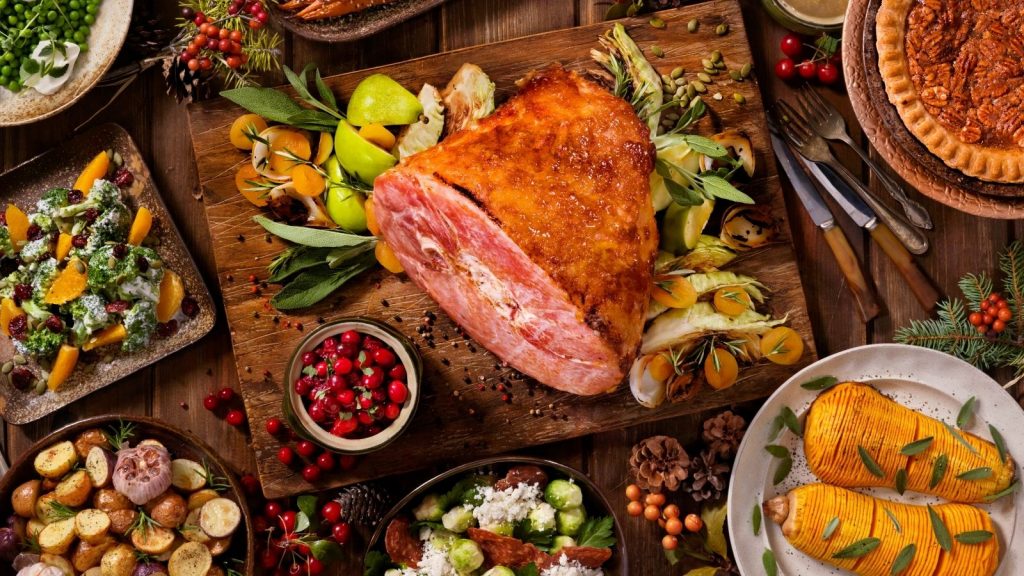 Seafood is really big at Christmas! I have memories of piles of sweet langoustines, prawns and crab being served and eaten very simply with lemon. They're so good, they really need nothing more! This would then be followed by a whole roast suckling pig (cochinillo) served on a bed of onions and potatoes.
Then dessert would be Torrijas which is caramelised bread almost like a caramelised French toast. The bread is soaked in infused milk and then fried and rolled in sugar and served with a cinnamon infused custard. It's so delicious, I feel I should share this recipe!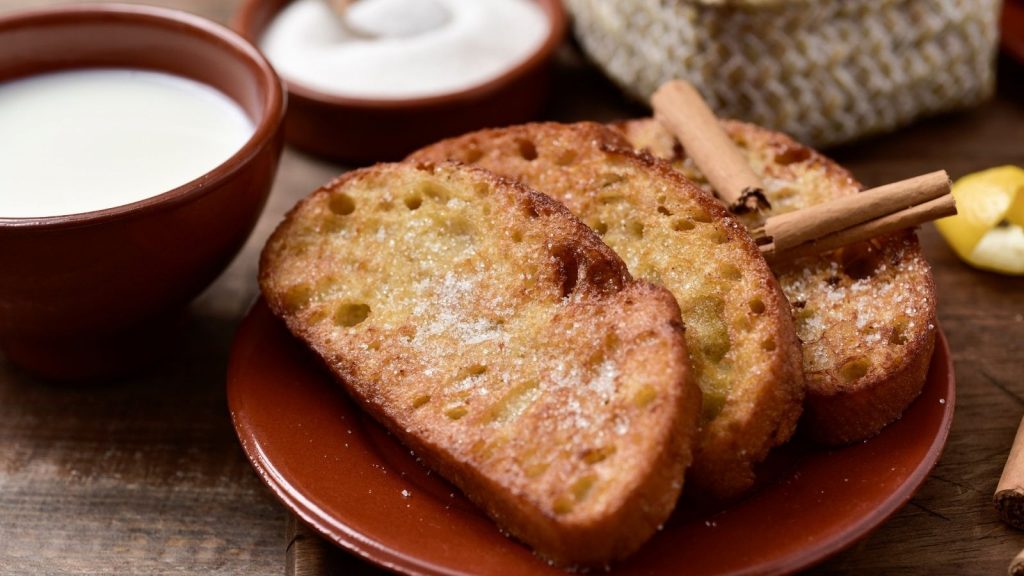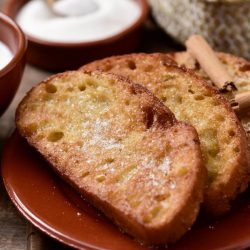 Claire Hutchings Torrija Recipe
Make sure you try this delicious, sweet caramelised bread dessert
Ingredients
500

ml

Cream

250

ml

Milk

150

g

Egg yolk

3

Cinnamon Sticks

1

Star anise

1/2

Lemon peel

1/2

Orange peel

125

g

Sugar

1

Vanilla bean

400

g

Brioche

50

g

Candied orange

50

g

Butter

Pinch of salt

Sugar for dusting

Cinnamon powder for dusting
Instructions
Remove the bread crusts and cut into 1 ½ inch wide and 4inch long pieces. Leave it uncovered while making the sauce.

In a pan add the milk, cream, zest, vanilla, cinnamon, star anise and salt, bring to the boil.

Cover and leave to infuse for 30 minutes.

Meanwhile whisk the sugar and egg yolks until pale.

Strain the infused milk and slowly pour over the egg mixture using a spatula.

Steep the brioche in the custard base for 5-6 minutes.

Remove the bread carefully onto a baking tray.

Strain the liquid and pour in a pan to make the custard. Using a spatula stirring continually bring the mixture to 80 degrees. It should thicken, but be careful not to add more heat otherwise it will curdle.

Finish the Torrijas in a shallow frying pan. Add the butter until it starts to bubble and foam then add in the sugar and the bread.

Cook carefully, making sure the bread turns golden brown on each side.

Remove and toss in sugar & cinnamon powder whilst hot.

Serve hot along with the warm custard. Enjoy!
Notes
You don't have to use new bread for this recipe. If you've got left over brioche, that'll work a treat!
If you haven't seen it already – don't miss my mulled wine recipe. It's so easy to make, and it's a real crowd pleaser!
I hope that's inspired you to try something new this festive season. Wishing you and your family all the very best this Christmastime.
Love, Claire x
(Visited 718 times, 2 visits today)