The 19th season of MasterChef UK came to a close on Thursday night, and after a competition packed with talent and innovative, mouth-watering menus, Chariya has officially been crowned as 2023's winner. Since MasterChef's on-screen revival back in 2005, there have been 18 winners, all possessing a unique set of skills, determination, and culinary flair that helped them stand out from the rest. And this year, it was Chariya's turn to join this exclusive list of talented cooks with their Thai inspired menu.
All four of the finalists — Anurag Aggarwal, Chariya Khattiyot, Terri Fearon, and Omar Foster — put in a strong performance throughout the competition, making it a close call right through to the end. However, it was ultimately Chariya who cinched the vote of long-time judges Greg Wallace and John Torode. Here's what they whipped up during the final heat to claim the crown.
Chariya's winning menu
Starter
Thai lotus tuille, filled with coconut jelly, fried king prawns, pomelo fruit salad, flavoured with Honey, palm sugar and coconut.
Main
Northern Thai Khantoke sharing platter of Wagyu sirloin steak in Hung Lay curry sauce, minced lamb in a spicy tomato and shrimp paste, jackfruit and scallop salad, sticky rice and scallop crisp crackers.
Dessert
Her take on Strawberries and Cream – a strawberry jelly and vanilla cremeux ring, filled with macerated strawberries in strawberry liqueur, pistachio sponge, strawberry shards and a strawberry and Thai basil sauce.
Chefs react to the final
After a brilliant season and a nail-biting end to the competition, we asked our Cookaway chefs Irini Tzortzoglou and Ping Coombes for their verdict on this year's final.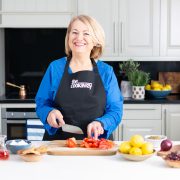 Crowned MasterChef winner in 2019, Irini specialises in bringing the sun-kissed flavours of Greece back to the UK, while Ping — who claimed the MasterChef crown back in 2014 — is passionate about the hidden gem of Southeast Asian cuisine: Malaysian food. They both develop delicious recipes for our world cuisine boxes here at The Cookaway.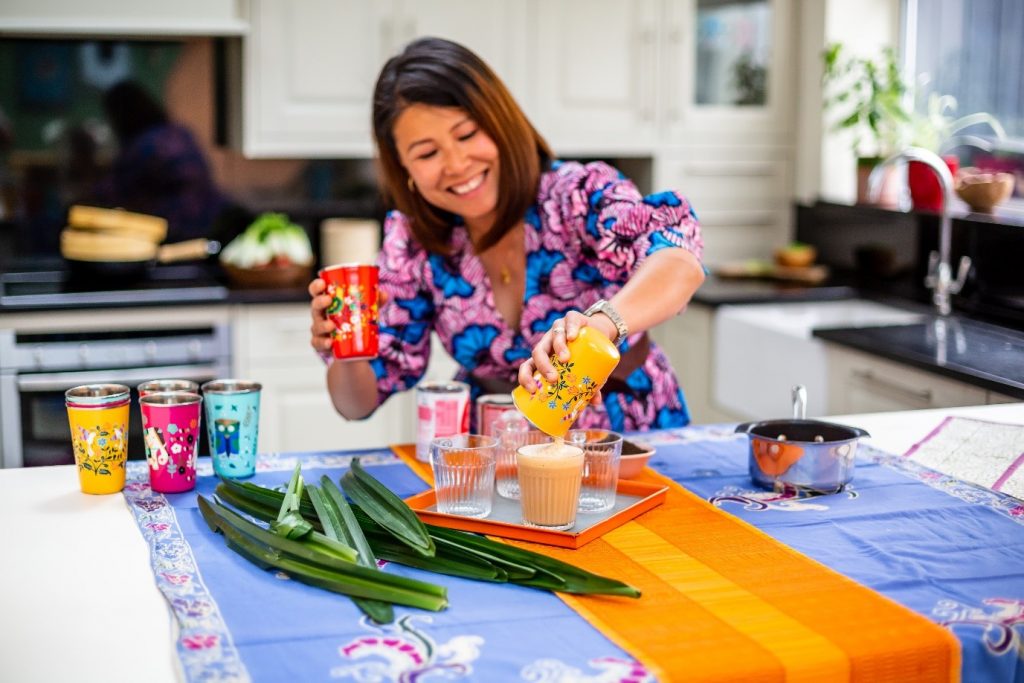 During the filming of this season, Irini and Ping even had the chance to appear as guest judges, gaining a first-hand experience of the contestants' culinary prowess. In posts shared to social media, Ping and Irini described the honour and delight of returning to the MasterChef Kitchen, but also the great responsibility of judging dishes that the contestants have 'put their hearts and souls into'. Irini revealed how the standard seems to be getting higher and higher each year, and as our finalists have shown, this season proved to be no exception!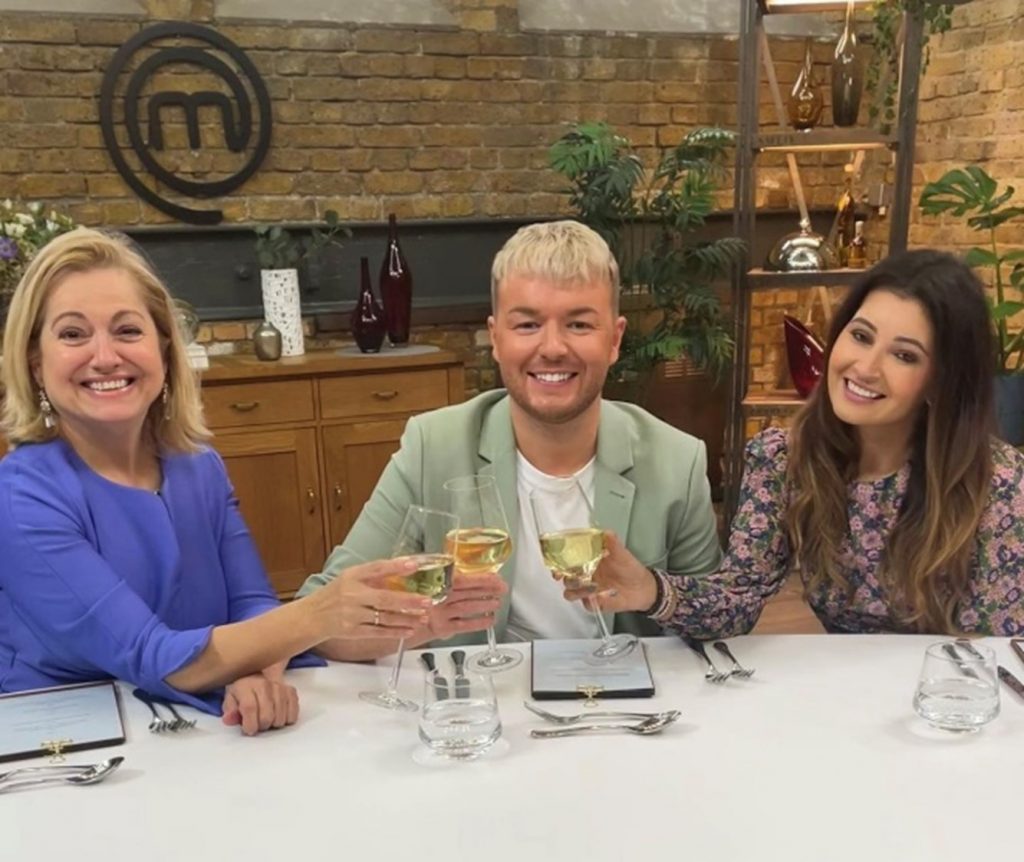 Irini Tzortzoglou judging MasterChef 2023 – Image via @irinitzortzoglou on Instagram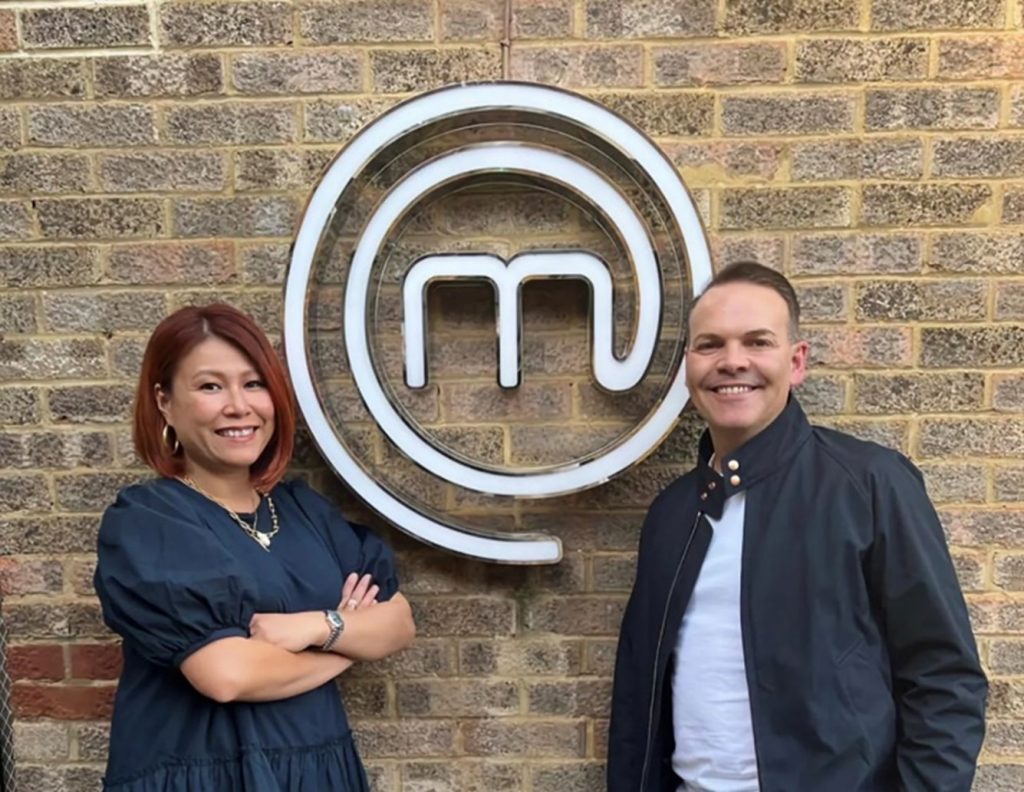 Ping Coombes judging MasterChef 2023 Image via @pingcoombes on Instagram
After a first-hand experience of this year's competition, here's what they had to say about Chariya's winning menu and Season 19 as a whole.
Why do you think this menu won?
Irini: Chariya's food has been consistent in terms of theatricality, imagination, and style. For the final, she created a very exciting and balanced menu with influences from both Thailand and the West. Her starter was complex and exciting, her main was a visual and gustatory feast, and her dessert was very elegant, colourful, inviting and refreshing.
Ping: Her menu was well balanced and a mixture of interesting techniques, which showed us how she has grown as a cook, but without losing the heart and soul of her culture and flavours.
If anything, what would you have done differently with the winning menu?
Irini: Nothing! Apart from intense thinking, planning and cooking, Chariya injected all her love and passion for her heritage and family into her food, and this (and its effect on the judges) was evident and palpable even through the screen.
What can we expect/ would you like to see from the winner now?
Irini: Chariya is very obviously driven, as one who decided very early on in their life to work hard in order to succeed and make her ancestors proud. Whatever she does, she will do well and successfully. She is a force to be reckoned with! World of food, watch out!
Ping: Enjoy their achievement and never fall victim to the monotonous reality having a career in food.
What has impressed you about the winner this series?
Ping: She has stayed true to her Northern Thai flavours with a clever nod to British ingredients and culture. Her cooking is clever, respectful, and interesting.
Irini: I admired Chariya's work ethic and drive from day one. She was clearly determined to do her best but stayed calm in adversity, overcame difficulties with humour, and her humility touched my heart. I love Thai food and Chariya made it look exciting — I am thrilled that a new cuisine won on the day presented by someone who is clearly so in love with it!
What has been a standout dish or moment for you from the whole series?
Irini: In episode 17, Chariya was very nervous presenting her dishes to the judges. I think this amazing cook expressed what is reality for every contestant who takes their food up to be judged, and female contestants generally do underestimate their cooking ability. As it happened, Chariya had nothing to worry about because both John and Monica loved her dish of grilled chicken thighs on a lemon skewer, served with egg, crispy noodles, and a lotus tuille. A simple and humble dish, one could say, but one that was clearly so delicious and pretty to look at too.
Ping: Her stunning cherry blossom tree from the theatrical challenge.
How to win MasterChef: The ideal menu
If you're considering applying to MasterChef 2024, you may already be wondering how to stun and delight the judges on the show's landmark 20th season. So, to help give you an edge, we've crunched the numbers from previous seasons to see if we can learn anything about what makes a winning menu.
A seafood starter
So far, it seems that contestants have had success by kicking things off with fish or seafood — and this year, Chariya's prawn entrée proved this to be true once again. This tends to be a common practice when creating a three-course menu, as fish can be lighter and less filling than red meat.
In fact, 12 starter courses in the past 18 years contained seafood or fish, with ingredients like oysters, scallops, octopus, and turbot proving particularly popular. Irini achieved excellent results with seafood back in 2019, and for her winning entrée served red mullet with squid risotto, confit tomatoes, rosemary and garlic sauce, and bottarga (grey mullet roe) with an aged balsamic foam, giving the judges an authentic taste of the Mediterranean.
And, if you really want to increase your chances of winning, consider adding some fennel to your starter course. This trendy ingredient has been used in winning starter dishes four times over the past 18 seasons, showing that the judges can't get enough of it!
A meaty main
When it comes to the main course, one thing is for certain: don't go veggie. Meaty main courses have taken the crown in almost every single final since the revival began, with the exception of 2009, when a seafood dish took the top prize instead. Duck dishes seem to be especially popular with the judges, winning three times in the past 18 competitions.
A rich, chocolatey dessert
And now for the best bit — dessert. The judges — particularly Greg, a self-proclaimed sweet tooth — seem to respond best to classic desserts featuring chocolate, which has featured in seven winning menus over the years. Close behind were vanilla and ice cream, both featuring four times. Other popular ingredients and flavours have included honeycomb, lemon, mango, and rhubarb.
Go French or British
So, what kind of menu is most likely to win MasterChef? According to our research, a prize-winning menu might include an haute cuisine seafood starter (preferably containing some fennel), a French or British main course built around high-quality meat like duck, and a rich, creamy, or chocolatey dessert inspired by French patisseries. That said, a dash of creativity, talent, and a passion for food will always help, too!
You can view the full dataset behind our research here.
Use the expert advice from our Cookaway chefs and you might just create the winning menu for MasterChef 2024! As you wait for next year's competition, why not nurture your love of cooking and broaden your culinary horizons with one of our signature recipe boxes? As well as Irini and Ping's delicious Greek and Malaysian recipes, you can choose from a huge range of world cuisines including Indian, Japanese, Spanish, British, and more.
For more regular updates on all things good food, be sure to check out our blog.