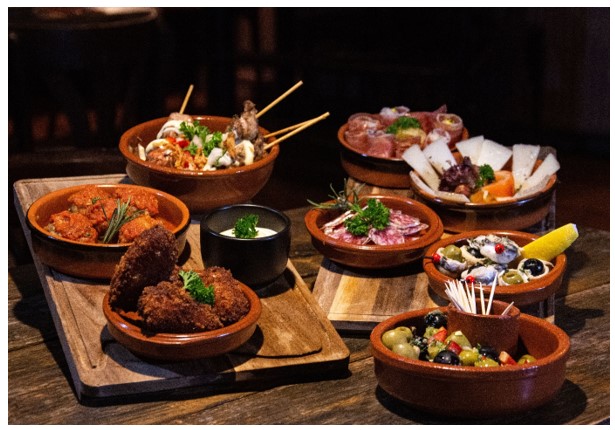 Us Brits love a good holiday, from sunny beach breaks to weekends in the city. And there are a number of factors we take into account when choosing our next destination, including the weather, the history, the culture, and of course, the cuisine. In this blog post, we've decided to celebrate our love of both travel and tasty dishes by looking at some of our favourite destinations and traditional recipes from the areas.
Using research from the Civil Aviation Authority, we've found the top three most visited European countries amongst British tourists and the most popular region in each based on airport data. We've then sourced an authentic local recipe for each region so you can whip them up at home to have a taste of Europe from your own kitchen.
3. Ireland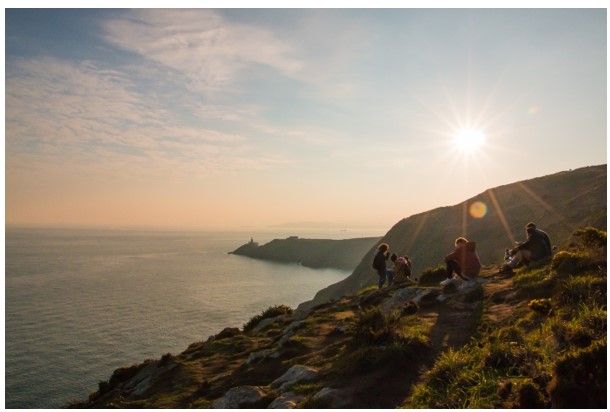 Coming in third place is Ireland, with a total of 10,307,583 UK passengers in 2022. It's easy to see why the country is so popular amongst Brits — Ireland is known for its picturesque landscape and quaint, cosy pubs, and is just a short flight or ferry ride away. From getting a pint of Guinness in Dublin to catching waves along the coastline, there are plenty of activities to enjoy across the country.
Of course, UK travellers visit Ireland for a wide range of reasons. According to Tourism Ireland, 50% of tourists from the UK visit for a holiday, while the remainder visit for a range of other reasons, from business trips to seeing family. But no matter the reason for a trip to Ireland, local food is one thing all visitors can enjoy.
When it comes to cuisine, Ireland is a country known for its warming, hearty dishes which are perfect for brisk autumn and winter days. Many dishes are meat-based with plenty of root vegetables. There is also a variety of fresh fish to enjoy across the country, as well as classic Irish soda bread. In terms of sweet foods, Barmbrack is a sweet and tasty currant-filled cake, most often enjoyed on Halloween.
The top three Irish regions based on airport data are:
County Dublin: 7,753,057 passengers in 2022
County Cork: 1,140,197 passengers in 2022
County Clare: 634,418 passengers in 2022
A County Dublin recipe: Dublin coddle
A classic Irish recipe from County Dublin is the Dublin coddle. A warming Irish hotpot from Dublin, this dish consists of a variety of meat and veg. While the dish traditionally just consisted of potatoes, vegetables, and small scraps of pork, over the years recipes have evolved to make meat a more prominent part of the dish. Whether you've visited County Dublin as a tourist or you were born in Ireland and looking for a taste of home, this classic home-cooked coddle recipe is sure to hit the spot.
You'll need the following ingredients to make six portions of this dish:
450g pork sausages
250g bacon, cut into pieces
900g potatoes, peeled and cubed
2 large onions, thinly sliced
2-3 carrots, peeled and cubed
475ml beef or vegetable broth
1 teaspoon dried thyme
Salt and pepper, to taste
Chopped fresh parsley, for garnish
Try out the dish for yourself with the Dublin coddle recipe below:
Preheat your oven to 175°C.
Cook the pork sausages in a large frying pan over medium heat until they are browned on all sides. Remove and set aside, then use the same pan to cook the bacon pieces until they are crisp. Remove the bacon and drain on paper towels.
In the same pan again, add the sliced onions and sauté them until they are soft and slightly caramelized.
In a large oven-safe casserole dish, start layering the ingredients. Begin with a layer of potatoes, followed by a layer of sliced carrots. Sprinkle some dried thyme, salt, and pepper over the vegetables.
Cut the cooked sausages into smaller pieces and layer them on top of the vegetables, then add the cooked bacon pieces.
Spread the sautéed onions evenly over the sausages and bacon.
Continue layering with the remaining potatoes and carrots. Sprinkle with more dried thyme, salt, and pepper.
Pour the beef or vegetable broth over the layered ingredients. The liquid should come about halfway up the casserole dish. Add more broth as needed.
Cover the casserole dish with a lid or foil and place it in the preheated oven. Bake for about 1.5 to 2 hours, or until the vegetables are tender and flavourful.
Once the coddle is cooked, remove it from the oven. Garnish with chopped fresh parsley and serve alongside a thick slice of soda bread.
2. Italy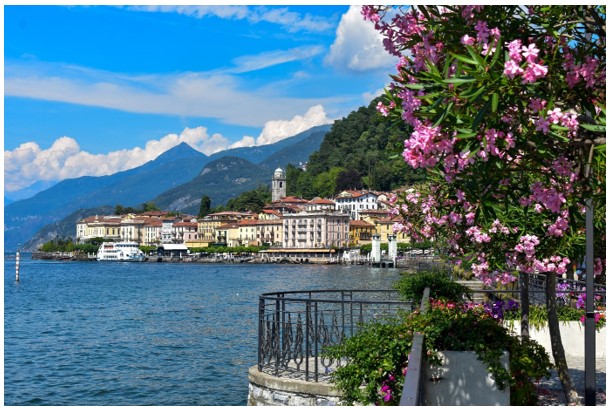 Italy comes just above Ireland as the second most visited European country by British tourists based on airport data, with 11,870,216 passengers in 2022. From big, bustling cities to peaceful, traditional Italian villages, there is something for everyone here. The country is full of both natural and manmade beauty, with stunning coastlines and lakes, picturesque mountains, and a variety of striking architecture to marvel at.
Of course one of the main selling points for Italy amongst tourists across the globe is the delicious cuisine. While the country came second in our research of the most visited European destinations amongst Brits, it came first in JustEat's study on the UK's most loved cuisine. From classic dishes we all know and love like Pizza Margherita, lasagne, cacio e pepe, and gelato, to the lesser-known foods to try for the first time, like fonduta con tartufi (fondue with truffles) and tortellini e brodo (simply tortellini in broth), there is plenty for a food lover to enjoy here.
The top three Italian regions based on airport data are:
Lombardy: 2,950,407 passengers in 2022
Lazio: 2,231,303 passengers in 2022
Veneto: 1,739,039 passengers in 2022
The recipe: Risotto alla Milanese
Lombard cuisine takes influence from a combination of wider regions, including both Northern and Central Italy, as well as neighbouring countries like Switzerland. Lombardy is known especially for delicious and hearty rice dishes, as well as a variety of cheeses, the most popular of which is Gorgonzola.
Risotto alla Milanese is a staple Lombard dish, originating from the largest city in Lombardy and the second-most populous city in Italy, Milan. Its exact origins are unknown, but many claim the recipe can be traced back to the 17th century, during the construction of the world-famous Duomo cathedral. Sometimes known as saffron risotto by English speakers, the simple but tasty meal consists of Arborio rice, Parmigiano-Reggiano cheese, white wine, and saffron which gives the dish its distinct vivid yellow colour.
To make six portions of this dish, gather the following ingredients:
400g Arborio rice
1 medium onion, finely chopped
2 cloves garlic, minced
100g unsalted butter
90ml dry white wine
1.2 litres chicken or vegetable stock, warm
½ teaspoon saffron threads
100g Parmigiano-Reggiano, grated
Salt and pepper to taste
Olive oil, for cooking
Chopped fresh parsley for garnish
Follow the recipe below to give this dish a go:
In a small bowl, dissolve the saffron threads in a couple of tablespoons of warm stock. Set this aside to infuse.
In a large pan, heat a drizzle of olive oil and 30g of butter over medium heat. Add the chopped onion and cook until translucent — this should take around 3-4 minutes. Then add the minced garlic and cook for a further 1-2 minutes until fragrant.
Add the Arborio rice to the pan and stir to coat it with the butter and onion mixture. Cook for about 2 minutes until the rice becomes slightly translucent around the edges.
Deglaze by pouring in the white wine and cook until the liquid is mostly absorbed by the rice, stirring frequently.
Begin adding the warm stock to the rice one ladleful at a time. Stir continuously and allow the liquid to be fully absorbed before adding more. After adding a few ladlefuls of stock, add the saffron-infused liquid.
Continue adding stock and stirring for about 18-20 minutes, or until the rice is creamy and cooked al dente.
Once the rice is cooked, stir in the remaining butter and grated Parmigiano-Reggiano. If the risotto is too thick, you can add a bit more warm stock to reach your desired consistency.
Season with salt and pepper to taste and serve the dish up, garnishing with chopped fresh parsley.
1. Spain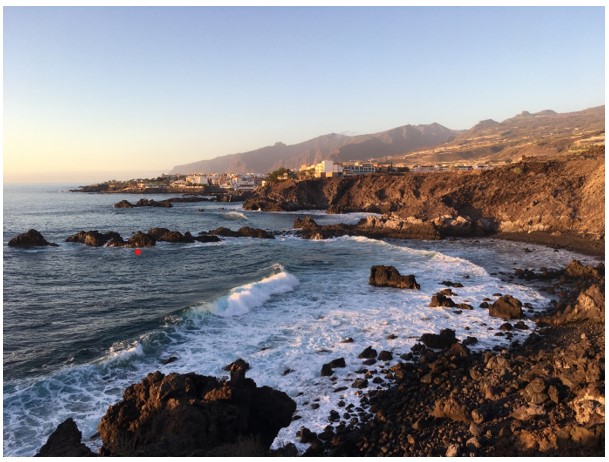 Coming in first place by a landslide is Spain, with a staggering 36,896,287 UK passengers in 2022. A longstanding popular destination amongst UK tourists, Spain is one of our go-to sunny beach getaway destinations. But it isn't just a choice of long, sandy beaches that the country has to offer — from sprawling national parks and picturesque mountain ranges to cities rich in culture and history, every type of tourist is catered for here.
When it comes to cuisine, Spain is perhaps best known for tapas and paella. However, the country has even more delicious dishes to offer, from savoury classics like Adobo chicken to sweet, decedent treats like leche frita (fried milk). Spain is a large country and takes inspiration from a diverse range of influences, including Europe, Africa, and South America. Each region has its own unique cuisine, as the brains behind our delicious Spanish recipes, Claire Hutchings, points out: "Andalucía produces the best sherry and olive oil; Valencia is famous for its rice dishes like Paella; Murcia grows amazing vegetables, and Pais Vasco is the place for seafood and tapas." From Andalusian gazpacho to Valencian paella, she has created a variety of recipes taking inspiration from across the country, each of which are "loud, vibrant and bursting with flavour."
The top three Spanish regions based on airport data are:
Canary Islands: 10,029,880 passengers in 2022
Balearic Islands: 7,434,619 passengers in 2022
Andalusia: 5,572,261 passengers in 2022
A Canarian recipe: Ropa Vieja
Due to its geographic location, Canarian dishes are heavily influenced by both Spanish and North African cuisines. Many of the meals are meat or fish-based, and stews are one of the region's most common dishes. The local cuisine is all about making the most of a few fresh, simple ingredients to get the most out of a dish.
Ropa Vieja is a traditional, flavourful beef, chickpea, and vegetable stew from the Canary Islands. The name "ropa vieja" translates to "old clothes" in Spanish, as the shredded beef and variety of colourful vegetables resemble a pile of old, tattered clothes.
To make six portions of this dish, you'll need the following ingredients:
400g beef flank steak
400g chicken
400g tin of chickpeas in water
1kg potatoes, diced
1 large onion, finely chopped
1 green bell pepper, thinly sliced
2 medium tomatoes, diced
4 cloves of garlic, minced
3 tablespoons olive oil
1 teaspoon sweet paprika
1 teaspoon ground thyme
1 teaspoon ground coriander
½ teaspoon ground black pepper
1 bay leaf
470ml chicken or beef stock
230ml dry white wine
Salt to taste
Chopped fresh coriander or parsley for garnish
Follow the steps below to enjoy a taste of the Canary Islands from your own kitchen:
In a large casserole dish, add the chicken, beef, and drained chickpeas, cover with water, and leave on a simmer until the meat is cooked through.
Once cooked, drain the meat and chickpeas, reserving a cup of the liquid, then shred the meat.
In the same casserole dish, heat up three tablespoons of olive oil and add the meat at a high heat.
After five minutes, add the chickpeas to the dish, and keep cooking at a high heat until the meat starts to brown and crisp up.
Remove the meat and chickpeas from the dish and set aside.
Back to the casserole dish, add a splash or two of the reserved liquid and pop in your bell pepper, onion, and tomatoes and sauté for a few minutes until they're almost cooked.
Add the minced garlic and sauté for a minute or two more.
Once the vegetables are sautéed, add the stock to the dish along with the spices, bay leaf, white wine, meat, and chickpeas. Leave to simmer.
While the dish is simmering, fry your diced potatoes.
Once cooked, add your fried potatoes to the casserole dish, mix well, and serve your delicious ropa vieja with a garnishing of fresh chopped coriander or parsley.
Tips for enjoying holiday cuisine at home
One of the most important things to do when whipping up authentic international cuisine is to carefully source your ingredients. Using the highest quality produce is important in many countries, and some cuisines use very specific ingredients in their dishes. For example, in Italian cuisine San Marzano tomatoes are a crucial part of many recipes and cannot be substituted with any other type.
You may find it difficult to find the exact ingredients you need in your local supermarket, and this is where recipe boxes can come in handy. Here at Cookaway, we provide our customers with the highest quality, authentic ingredients, handpicked by our expert team to make sure you get great tasting dishes every time. We have a wide range of European cuisines to explore in our collection too, from Greek to traditional British cuisine.
When it comes to making the food, research the cooking techniques that are commonly used in your chosen cuisine. Techniques like sautéing, braising, grilling, and steaming can vary from one cuisine to another. Understanding and practising these techniques will help you achieve authentic flavours and textures.
Finally, to make it truly feel like you're enjoying your authentic international cuisine on a European getaway, don't forget the importance of ambience. Set the table in style, find the perfect mood lighting, and put on some traditional music from the country your cuisine is from to take your experience to the next level.
Whether you're planning a date night, a dinner party, or simply a family meal, taking inspiration from your favourite holiday destination is a great way to enhance your mealtimes. We have a wide range of popular cuisines to choose from here at Cookaway, from Indian to Scottish to Japanese. Whether you're vegan, vegetarian, gluten or wheat-free, or a meat-lover, we've got a choice of delicious dishes for you in our recipe kit range. Explore our full collection today.
Methodology: For this research project we analysed flight data from the Civil Aviation Authority's (CAA's) annual 2022 International Air Passenger Traffic report to work out the most visited European countries by UK tourists based on airport data, and then found the most popular regions in these top three countries.