Delicious showstoppers for your dinner party
Bring your friends together for an evening of food, drink and frivolity. Impress your guests as you cook unique menus from around the world, featuring mouth-watering main courses, party-perfect sides and decadent desserts.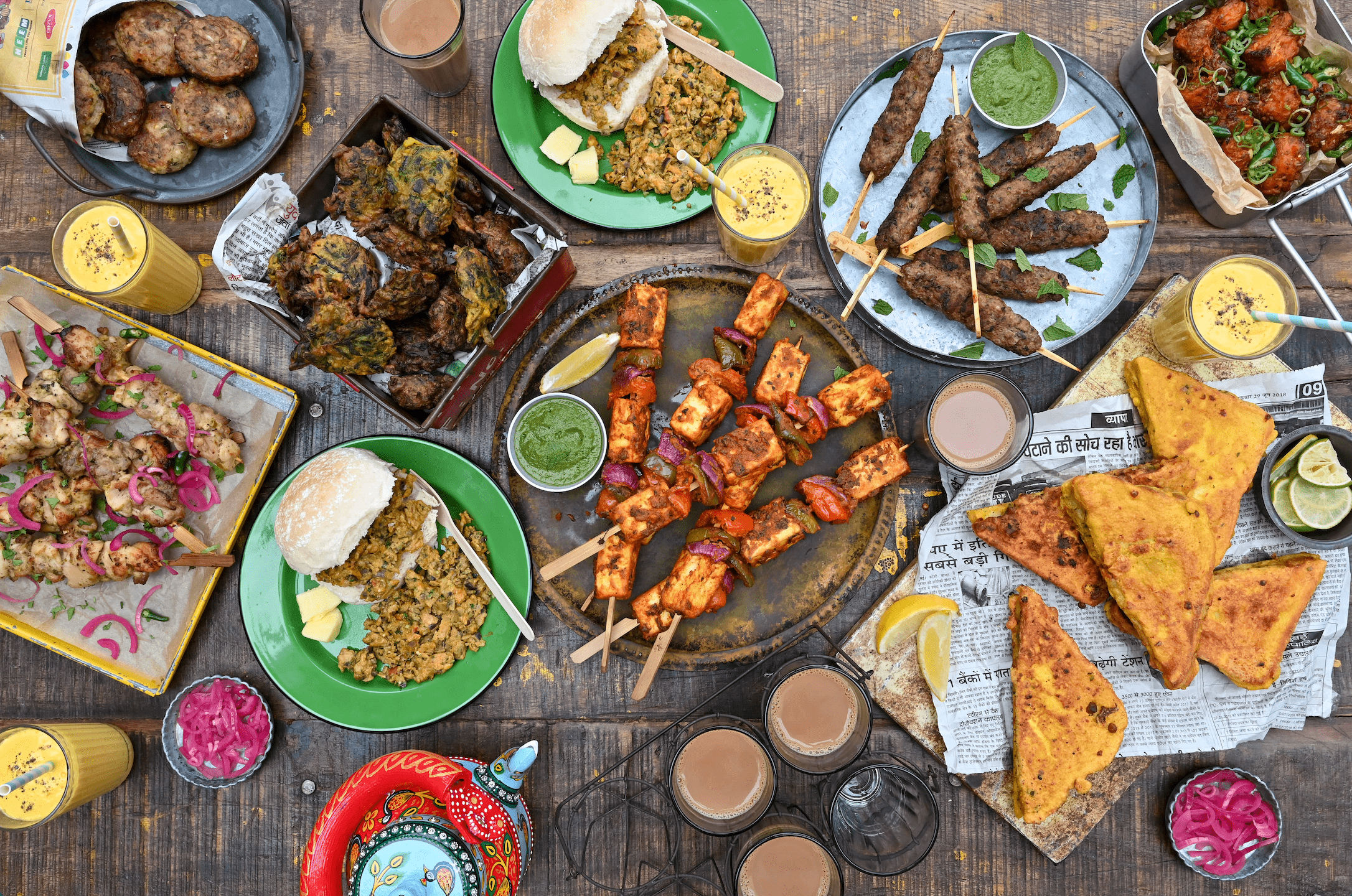 There's nothing better than the convivial chaos of a dinner party, and a great night deserves great food.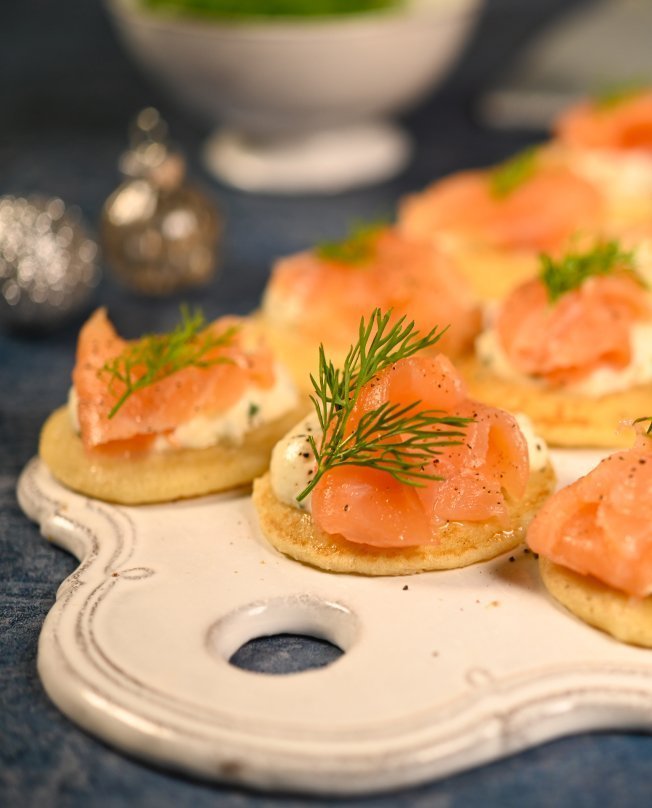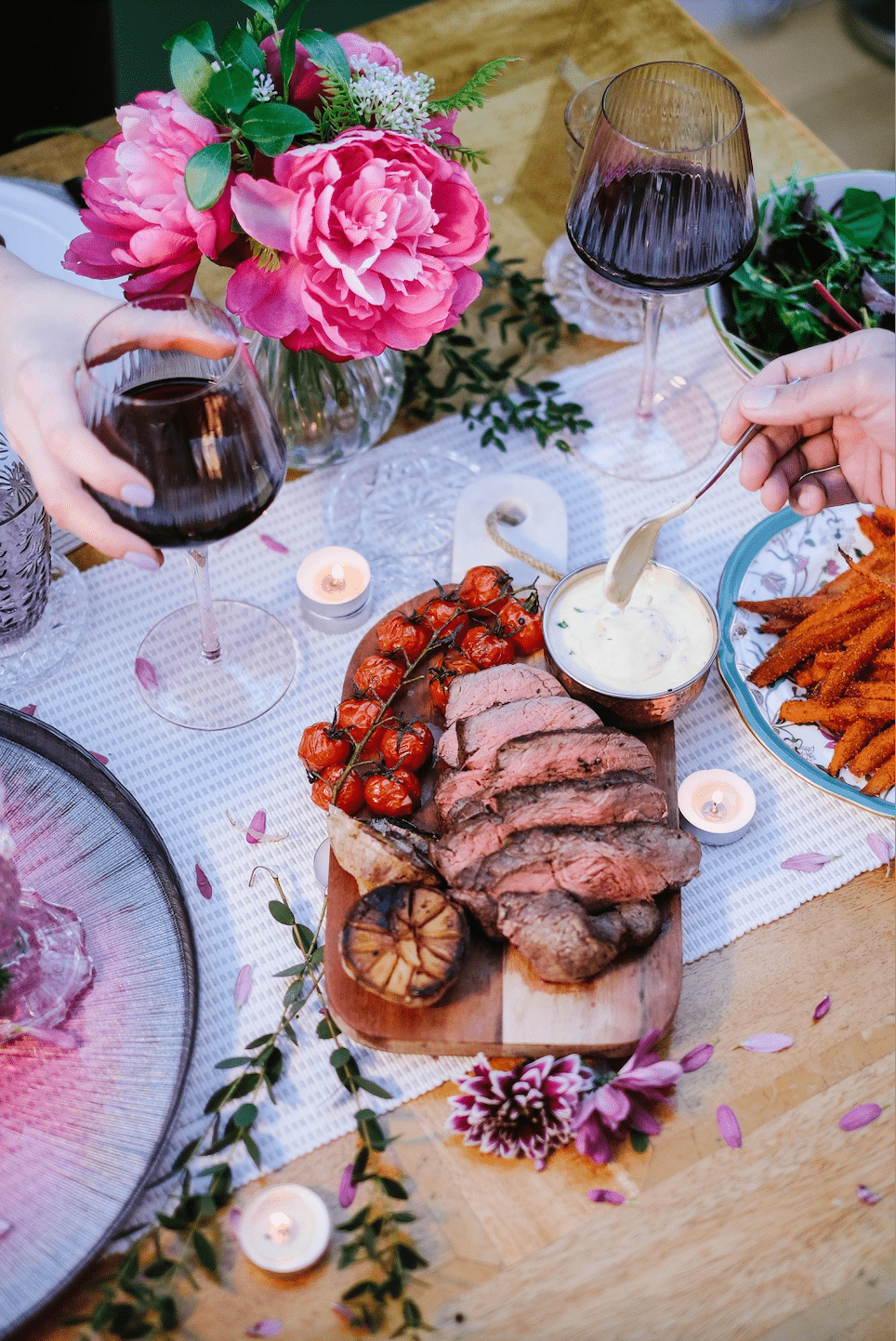 From Street Food to Scottish Feasts, take the hassle out of hosting with all ingredients delivered to your door.
Pro chef-curated meals to make it your best dinner party ever
If you're always making the same dishes for your dinner parties, take it to the next level with one of our meal kits. Put together a few dishes curated by our pro chefs to create a more bespoke menu, or go for one of our larger feast boxes, and you'll impress your guests by offering them the best dinner party food they've ever had. Our chefs curate full feasting menus, knowing what works best together from side dishes and canapés meaning there's no guesswork with our tried and tested dishes.

Focus on the cooking and entertaining your guests to make it a delicious and memorable evening for you and your loved ones.
A dinner party in a box delivered takes the stress out of your next hosting evening
Save time rushing around on the day of your dinner party with a meal kit in a box, delivered to your door. We take the stress out of hosting, taking care of the boring bits so that you can focus on keeping topped up, interacting with your guests, and crucially, ensuring that the ambience is just right. If you choose a couple of difficult or time-consuming dishes to help you out, or a full multi-course menu, everything you need comes delivered to your door.

Our dinner party meal kits contain difficult-to-source ingredients, so there's no need to go running around delis and supermarkets finding last-minute ingredients, and there's no wastage due to overbuying. Everything comes portioned out and prepared, saving you time in the kitchen doing the boring parts of cooking. Add on a bottle of wine or a dessert and you can host a stress-free dinner party which your guests will love.
Take your next dinner party to the next level with premium recipes & ingredients
Our menus allow you to choose a simple, well known and loved dish for your guests, or something a lot more adventurous from a cuisine which they might not have tried. Whichever option you choose for your next dinner party, our meal kits include premium and difficult to source ingredients that will make your dishes shine, for example just the right amount of saffron for your paella, or Graviera cheese that you won't find at your local convenience store. Impress your dinner party guests with a familiar dish like a chicken katsu curry, or something a little more unusual like a prawn kritharoto - they're all made with premium ingredients, and use recipes from chefs which you know and can trust. For example, our Greek dishes for your meze dinner party feast are curated by Masterchef winner Irini Tzortzoglou, and the classic and ultimate dinner party dish the Beef Wellington comes from Masterchef finalist Jack Lucas. You're in safe hands with our pro chefs and easy to follow recipe cards, so you can spend more time with your guests.

Whatever the theme of your next dinner party, you can find delicious dishes that will make your next one the best you've ever hosted.
Upgrade your next dinner party with a meal box from Cookaway