Enjoy a curry meal kit and learn to use spices effectively with guidance from our pro chefs
Cook your favourite curry at home with no stress and no mess — we've taken care of the hard parts for you so you can enjoy the sensory experiences of your favourite curry dishes.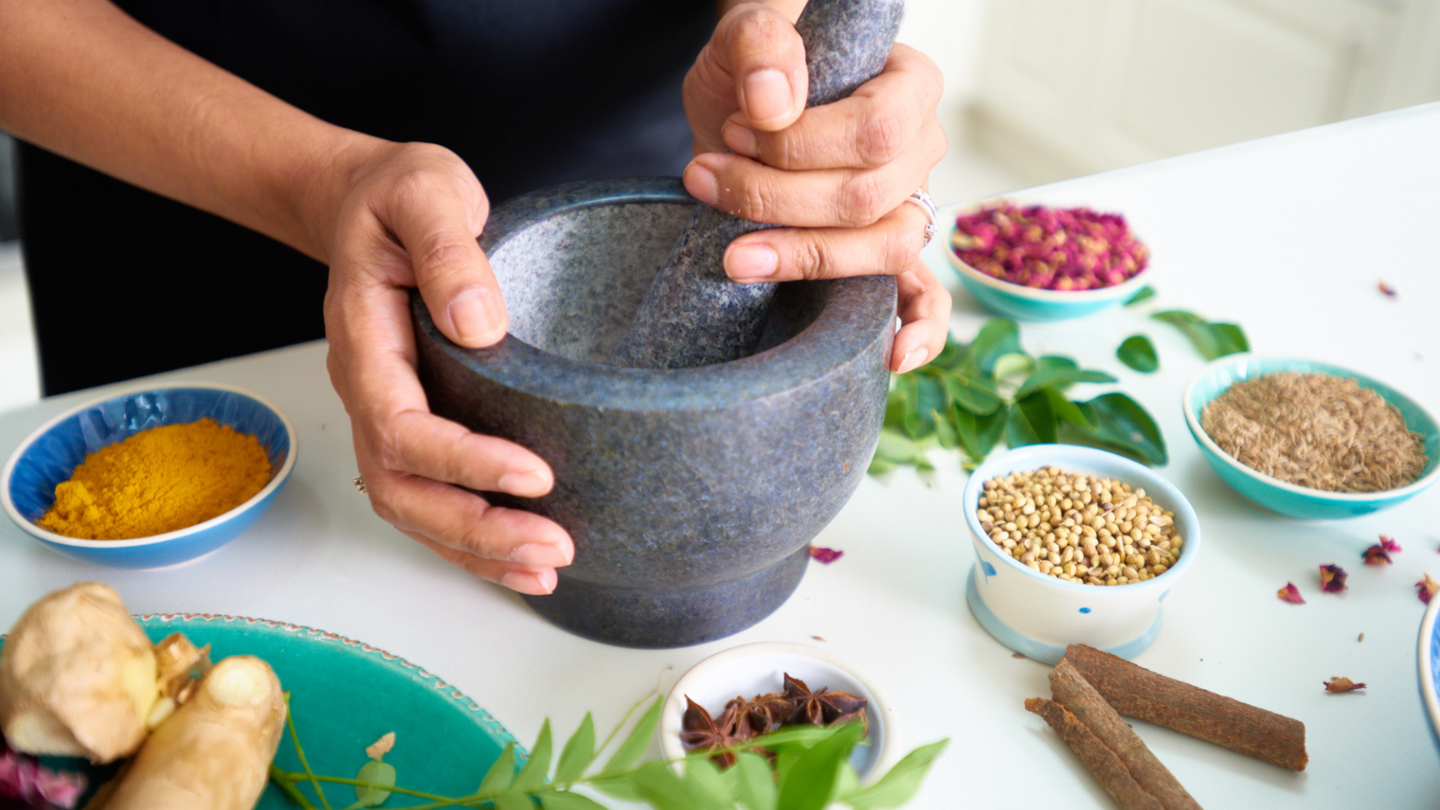 Whichever curry box you choose, our menus are created by chefs who've been cooking these dishes since childhood.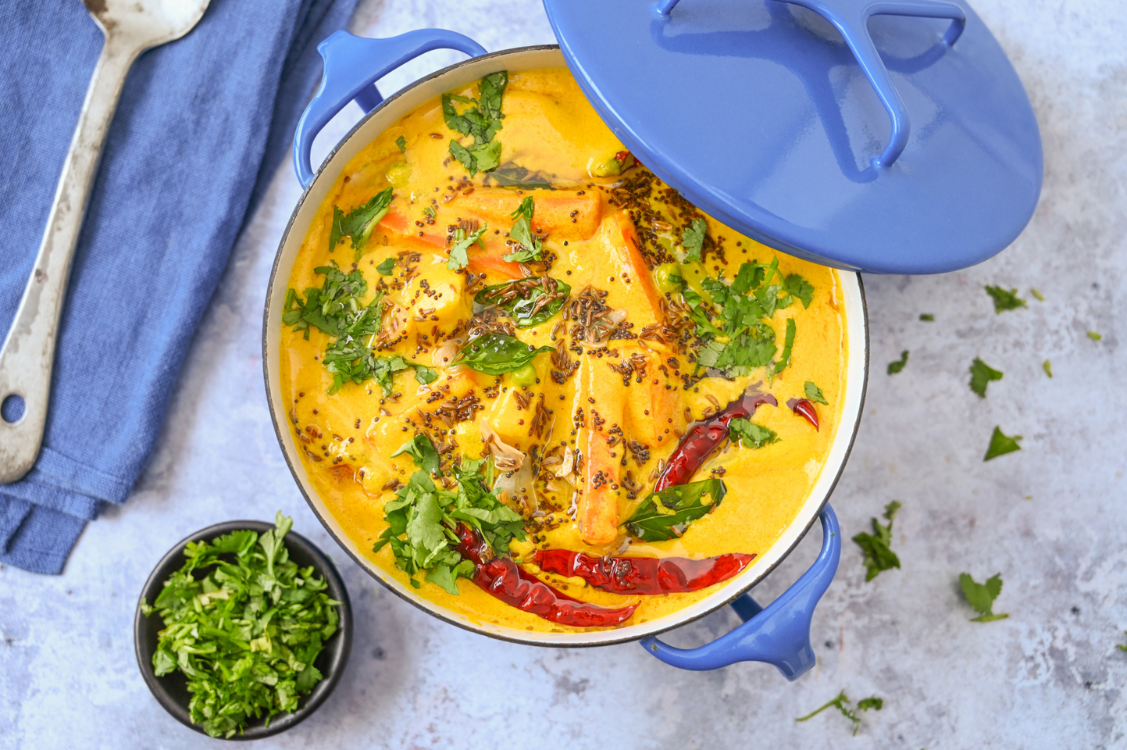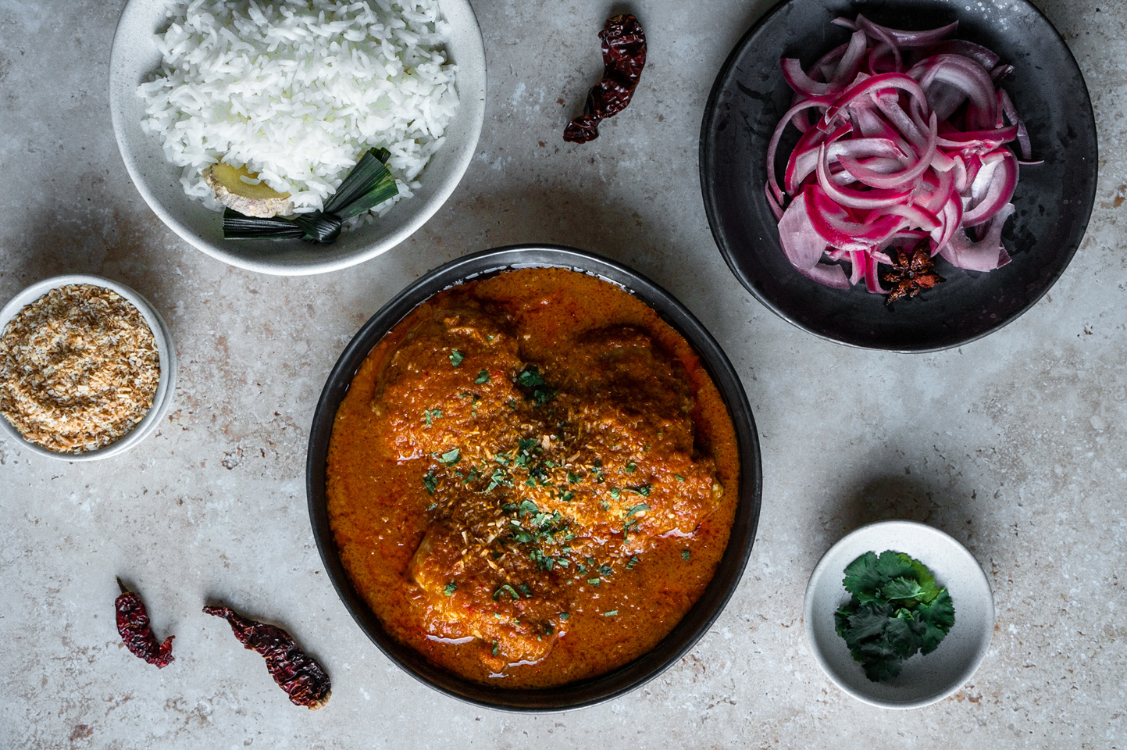 Perfect for a midweek supper or a special meal to celebrate, curry is a perfect sharing dish that everyone can enjoy.
Take curry night to the next level with our curry kits
If you're having a romantic night in for two and want to try a new recipe, or you're having friends around and want to cook something impressive to share, our curry kits are perfect. Choose from a Cookaway favourite like Railway Lamb curry, famous around the world for its slow-cooked lamb and powerful flavours, or something more fragrant like Masterchef winner Ping Coombe's traditional chicken rendang. If you're having a big curry night in and really want to impress your guests - put on a veritable curry feast with our new 'Curries from around the World' bundle.
Everything you need to cook a curry that's sure to impress
Our curry kits come lovingly packaged, with everything you need to cook up a curry that'll make you say "Mmm!" We do the boring work of finding hard-to-find spices like black cardamom and Kashmiri chilis, prepare them for you in convenient quantities and do the prep work, and deliver them to your door on the day of your choosing!
Delicious recipes from our pro chefs, drawing on inspiration from their home cuisines
When it comes to curry, authenticity makes a difference. All of our dishes are designed by our pro chefs who draw on their heritage and take inspiration from eating these dishes as far back as their childhood days. They pass on their family recipes to you, so you can experience the same love and flavour that went into their curries from their experiences growing up. The recipes are tested for maximum flavour and accuracy, so you can be confident knowing you're getting an authentic and premium version of whichever curry dish you choose. With perfectly blended mixtures of spices and techniques that'll elevate your curry cooking skills, you'll become a better curry cook.
Browse all our curry meal kits and find your favourite Cookaway today