the Healthy cookaway
Boosting wellbeing with nutritious and delicious everyday eating.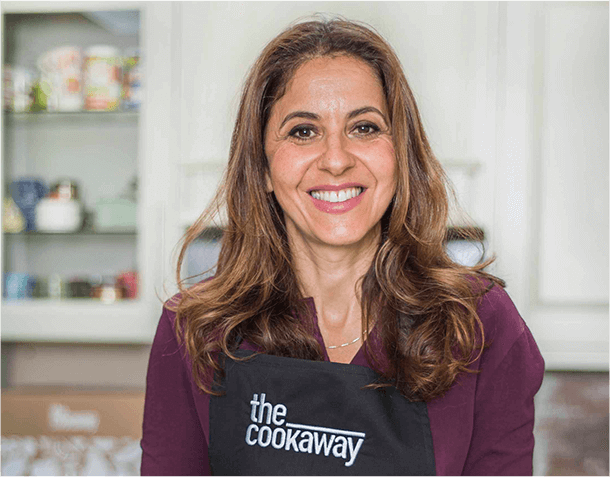 "Keep things interesting with vibrant, varied whole foods."
Boosting wellbeing with nutritious and delicious everyday eating.
the healthy cookaway
My Healthy Cookaway menus are designed to make you fall in love with my simple but delicious way of eating for life. I believe this is the best way to reap all the incredible benefits for your mind and body. I don't eliminate specific food groups but instead eat a wide range of fresh, wholesome ingredients with tons of colour and texture. If you want to eat better but lack inspiration, I hope you'll find my Healthy Cookaway menus are just what you are looking for.
my story
I was born in the UK to Egyptian parents, and grew up in a family where food played a major part. Something delicious was always cooking on the stove and the heavenly smell of garlic, tomatoes and sweet spices like cinnamon would fill the house. We also travelled as a family and I loved discovering new cuisines and new ways of eating. I went on to qualify with a Masters in Personalised Nutrition and since then I've worked with hundreds of clients through one-to-one consultations and educational workshops. I am always hungry for new knowledge and regularly attend professional seminars and conferences to keep up to date with the latest developments in nutritional research.
Dream dinner guest?
Michelle Obama.
Favourite breakfast?
Porridge with chia seeds, cinnamon & almonds.
Essential equipment?
A spatula - I can't bear waste.