the Indian cookaway
Scratch cooking the classics from her childhood in India.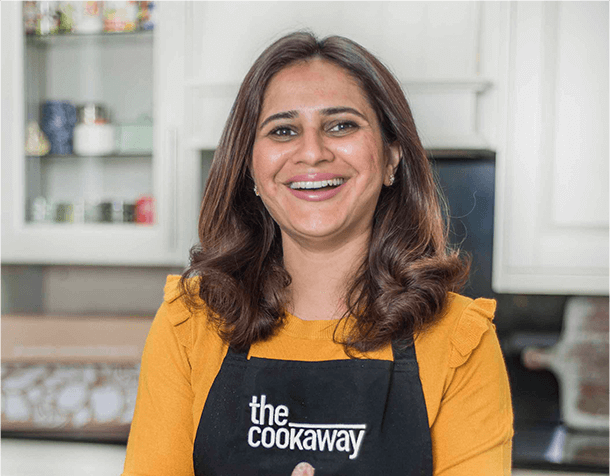 "Learn to cook fresh food every day and discover joyful, healthy living."
Scratch cooking the classics from her childhood in India.
the indian cookaway
My menus are inspired by the dishes I grew up eating at my grandparents farm in Northern India. We cooked fresh food every day using vegetables picked from the fields and freshly baked bread still warm from the clay ovens. My recipes show that Indian cooking doesn't have to be mysterious or complicated. Just a few simple ingredients combined with fragrant spices can create a real feast. This way of cooking is fresh, healthy and delicious, and I hope you will enjoy it too with my Indian Cookaway menus.
my story
I spent most of my childhood in the north of India, in Punjab and Himachal Pradesh at the foothills of the Himalayas. My father was in the Indian Army, so we travelled regularly and explored the ingredients and spices used in different regions. There was no convenience or processed food – everything we ate was cooked from scratch and had a strong connection to the place it came from and the people who prepared it. Years later, it was this connection and authenticity that inspired me to start my own cookery school, Meri Rasoi, which translates as 'My Kitchen'. I believe the simple yet precious art of preparing home cooked food is a skill we can all benefit from, and a gift we can pass on to our children.
Signature dish?
Dhaba Chicken Curry, it's always a crowd-pleaser.
Secret ingredient?
To make a dish extra special, Kashmiri chilli powder.
Starter or pudding?
Pudding, of course.