the Japanese cookaway
A teacher, writer and chef sharing the art of Japanese cooking.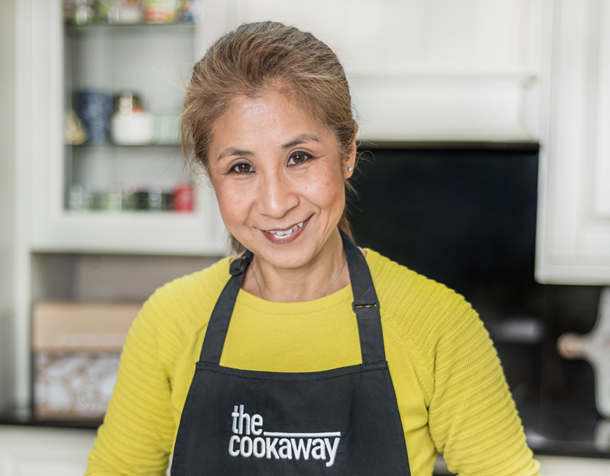 "Eat mindfully: take care to enjoy what you cook and eat."
A teacher, writer and chef sharing the art of Japanese cooking.
the japanese cookaway
The joy of Japanese cooking is that when you master the basics, a whole new world opens up to you. My menus are easy to cook and are simple, nutritious and authentic. They have beautiful, subtle flavours and textures that may be unfamiliar but will quickly become favourites. My aim is to build your confidence and help you eat better. Try something different, trust your palette and see the amazing new places that The Japanese Cookaway will take you.
my story
I grew up in Kyoto, the ancient capital of Japan. The food we ate at home was fresh and elegant, taking advantage of the delicious seasonal produce that grows on the surrounding mountains. Delicate ingredients like mushrooms and tofu were favourites of mine, and still feature in many of my recipes today. I'm passionate about teaching Japanese cooking through my cookery school, books and now The Cookaway. I believe that the Japanese diet is one of the healthiest in the world, and offers us all a sustainable life-long way of eating well.
Signature dish?
Grilled scallops on sushi rice with creamy spicy sauce.
Essential equipment?
A sharp knife.
Starter or pudding?
Starter.