the Pakistani cookaway
Shining a light on the distinct and evocative flavours of Pakistan.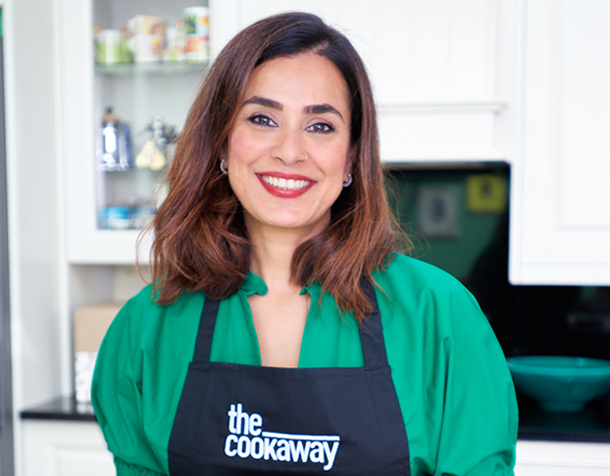 "Pakistani food is the confluence of ancient heritage and modern influences."
Shining a light on the distinct and evocative flavours of Pakistan.
the pakistani cookaway
There is so much to experience with Pakistani cuisine; from barbequed meat and simple stews to fragrant seafood curries and lavish Mughlai dishes. The food is influenced by a rich blend of cultures and border cuisines, spices and cooking techniques; and you will taste this complex heritage in my Cookaway menus. Each recipe will tell you a story and the experience of cooking it is a mindful one. I invite you to slow down, savour each step as you create each recipe. Trust your senses and let andaza be your guide.
my story
My father was in the Merchant Navy and my family sailed the globe together until I was seven years old. My mother, who loved to cook, would create dishes on a single electric burner in our captain's quarters onboard the ship. She only had one pan but somehow turned out the most delicious biryanis, cakes and sweets; spiced and hauntingly aromatic. Later, when we settled in Karachi, I was surrounded by aunts and grandmothers cooking with andaza, an Urdu word meaning estimation. I was encouraged to judge my cooking by using all my senses and learning to cook intuitively. There were no recipes – just stories that helped create flavour and comforting home-cooking. Today this ethos of andaza guides my cooking, teaching and writing. I call this 'the art of sensory cooking', creating flavour from memories and cooking food with heart and soul.
Essential Equipment?
Sil bata (a pestle and mortar).
Dream dinner guest?
Chef and activist Alice Waters.