EXCLUSIVE FOUNDERS COOKALONG
After a hugely successful first founders cookalong, we are delighted to be hosting another fun and engaging event put together especially for you.
It is an opportunity for you to engage with our Founders, hear all about their journey while cooking and enjoying one of our best-selling Indian menus.
The cookalong will kick-off with preparing a cup of masala chai while you chat with our Founders. Nidhi (Co-Founder and Indian Cookaway Chef) will then talk you through the recipes step-by-step and share fascinating knowledge about her food as you create a delicious meal together. Sahil (Co-Founder and CEO) will also be at hand to answer any other questions you may have about our business and the investment opportunity.
Zoom link and prep instructions will be sent to you in a separate email a day prior to the event.
Book a Live Cookalong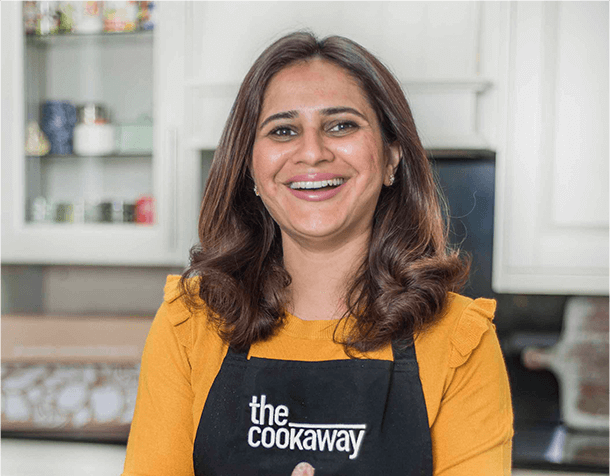 FLAVOURS OF NORTH INDIA

WITH

NIDHI VERMA
Menu: KEEMA MATAR with Fragrant Basmati Rice
Date: Friday 16th April 2021, 6PM
Delivery date: Thursday 15th April 2021
Order by: Monday 12th April 2021
Special discounted box price for this event only: 2 people £15 / 4 people £22
Delivery date: Thursday 15th April 2021
Order by: Monday 12th April 2021
Special discounted box price for this event only: 2 people £15 / 4 people £22